For Each Dollar donated to Mission Accapulco, 98% of Goes Directly to the Mexico Operations Field Team, Which is Made Up of Permanent Residents of the Mission Acapulco Ministry in Mexico.  This Mexico Resident Team Performs the Day-To-Day Operations of the Nearly 40 Church Plants in the State of Guerrero, Established Jointly By The Field Operations Lead in North America, Working WIth the Resident Mexico Operations Team. 
Funding Requirements Have Been Divided Up Into 3 Different Categories, the First 2 Are Non-Recurring Costs:

1) Immediate Needs :  Basic Resources Requested To Sustain the Mexico Operations Of the Near 40 Current Church Plants in and Around Guerrero, Mexico (One-Time, None Recurring Cost per).
2)
Near Term Needs
:
Funding Required To  Grow the Number of Church Plants, and Provide the Resources Required to Support the Existing Church Plants (One-Time, None Recurring Cost per).
3)

​ Continuous Operations: 
​​

To Contribute to " Continuous Operations"​

Please Press the Button Below​

To Contribute to " Immediate Priority Needs" Please Press the Button Below ​

To Contribute to "​ Near Term Priority Needs" Please Press the Button Below ​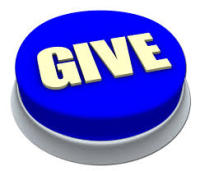 Push this Button to Contribute to  Immediate Priority  Needs

Push this Button to Contribute to Near Term  Priority​  Needs

Push this Button to Contribute to Normal Operations​  Needs